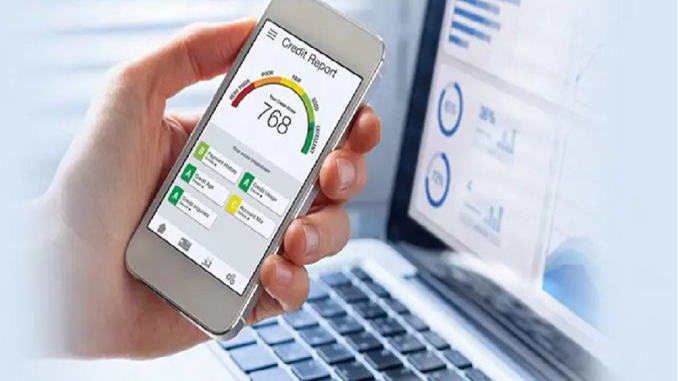 You can avail of a personal loan from a lender to use the amount on a range of things. Personal loan apps, credit unions, and banks can all provide personal loans. You pay back the money you borrow with the passing of time, usually with interest. Fees for personal loans may also be assessed by banks/lenders. People can easily finance long-term goals with the help of personal loans and a repayment plan that is tailored to their financial situation. Additionally, the loan is processed and disbursed rather quickly, making it a desirable choice for anyone seeking a quick financial fix. 
Personal Loan Working
You must apply to a lender in order to obtain a personal loan. Once more, this might be a bank, credit union, or website that offers personal loans. Normally, you would fill out an application first. After reviewing it, the lender decides whether to accept or reject it. You will be provided the loan terms after being accepted, which you can approve or refuse. The next step is to complete your loan application if you accept them. Following completion of that, the lending institution will fund the debt, which entails paying you the money received. These can show up as a check or a bank transfer into your bank account, depending on the lender. The loan must be repaid in accordance with the conditions outlined in your lending agreement. 
Do You Know? 
Personal loans can be used to finance any type of financial objective that one may have, unlike other forms of debt that are taken out for a specified purpose, such as buying a car or a property. It is possible to use personal loans to pay for overseas travel, debt consolidation, home renovations, and weddings.

Depending on their monthly income, borrowers can borrow a range of loan amounts. The borrower's monthly income and expenditures are taken into consideration while determining the loan amount. The majority of banks have an Rs. 50,000 minimum loan amount. However, if the loan is obtained through a non-financial banking company, the amount may be lesser.

Personal loans are available to both salaried and non-salaried borrowers. An applicant for a personal loan must be around 21 years old and not more than 60 to be eligible (for salaried individuals). The maximum age for those who work for themselves is 65. The candidate must make a minimum of Rs. 25,000 each month in terms of income.

When banks or other financial organisations are uncertain about a borrower's ability to repay a personal loan, they frequently ask for a guarantor. When you agree to act as a loan guarantor, you take on the obligation of paying the personal loan's interest rate if the borrower is unable to. Before signing to act as a loan guarantor, it's important to keep in mind that if the borrower misses a payment, it will also have a bad effect on your credit score.

The approval of a personal loan is significantly influenced by your credit score, often known as your CIBIL score. To be qualified for a personal loan from the majority of banks, borrowers must have a credit score of at least 750. Additionally, the CIBIL report includes remarks concerning late EMI payments, which are taken into account when evaluating a loan application.

The lending institutions base their determination of the maximum loan amount and the interest rate to be charged on the borrower's credit score and history of on-time repayment.

A personal loan's payback period can be anywhere from one year to five years. The borrower chooses the loan term while taking into account other financial commitments. The amount of interest paid often goes up when the borrower chooses a longer loan period, as mentioned in the point above.
The Final Take
Personal loans are repaid through EMIs, which are payments made on a monthly basis. The amount due includes both principal and interest on the loan. Many banks create a standing instruction against the client's account, and the monthly EMI is taken out on a particular day. Customers may also decide to pay back the borrowed amount earlier than the loan's term is up. Before choosing to repay the entire loan amount, the majority of banks demand consumers make EMI payments for a total of 12 months. When a loan is returned before the agreed-upon term has run its course, banks typically impose a minor cost as a foreclosure fee.
The benefit of personal loan online apply is that there is not a lot of paperwork needed for the loan. The applicant often needs to provide proof of address, proof of identity, and proof of income. Many banks will also pre-approve borrowers for personal loans; in certain circumstances, no documentation may even be required.
When it comes to the loan disbursement of the loan funds happens within 48 hours of the paperwork and verification process being finished. In some cases, banks offer a small number of carefully chosen consumers fast loans that are dispersed shortly after applying.