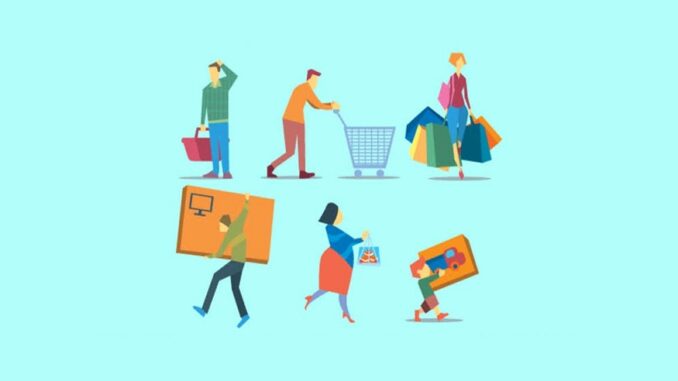 Are you a budding entrepreneur looking to make your mark in the business landscape? If so, congratulations! Starting your own business is an exciting journey filled with endless possibilities. However, before you can dive into the world of entrepreneurship, there's an essential step you must tackle: registering a business. Don't let the daunting paperwork and legal jargon scare you away – we're here to demystify the process for you! In this blog post, we'll guide you through easy steps that will transform registering your business from a headache-inducing task into a straightforward and manageable endeavour. So grab a cup of tea and let's dive in together – it's time to turn your dream venture into reality!
Introduction: Why Register a Business?
As a business owner, registering a business ensures that you are operating legally and can help to protect your business in the future. It also allows you to take advantage of certain benefits and privileges that come with being a registered business, such as being able to apply for government contracts. Registering a business is not difficult, and there are several easy steps that you can follow to get started.
Step 1: Choosing the Right Business Structure
When you're starting a business, one of the first things you need to do is choose the right business structure. This can be a daunting task, but we've demystified the process for you.
There are four main types of business structures: sole trader, partnership, limited company and social enterprise. Each has its own benefits and drawbacks, so it's important to choose the right one for your business.
Sole traders are self-employed and run their businesses on their own. They have complete control over their businesses, but they're also liable for all debts and losses incurred by their businesses. This means that if your business fails, you could lose your home or other assets.
Partnerships are similar to sole traders, but there are two or more partners involved. Partners share liability for debts and losses incurred by the business, but they also share profits and decision-making power. This can be a good option if you're starting a business with someone you trust.
Limited companies are separate legal entities from their owners. This means that shareholders are only liable for the amount of money they've invested in the company. This can be a good option if you're looking to raise investment for your business. It also gives shareholders some protection from personal liability.
Social enterprises are businesses that trade to tackle social problems or improve people's lives. They typically reinvest any profits they make back into their mission, rather than paying them out to
Step 2: Registering With Companies House
In order to register a business with Companies House, you will need to provide some basic information about your company. This includes the company name, registered address, contact details, and the names of the directors and shareholders. You will also need to appoint a company secretary and have a Memorandum and Articles of Association in place. Once you have all of this information ready, you can submit it online or by post using the appropriate form.
Step 3: Setting Up a Bank Account
Assuming you're starting a business from scratch, you'll need to set up a bank account before you can do anything else. This may seem like a daunting task, but it's actually quite simple. Here's a step-by-step guide to setting up a bank account for your business:
1. Find a bank that suits your needs. There are many different banks, so take some time to research which one will be best for your business. Consider things like fees, location, and services offered.
2. Open an account. Once you've chosen a bank, you'll need to open an account with them. This usually involves filling out some paperwork and providing identification documents.
3. Deposit money into your account. You'll need to have some initial funds to deposit into your new account. This can be done via wire transfer or by mailing in a check.
4. Start using your account! Now that your account is all set up, you can start using it for everyday business transactions. Remember to keep track of your expenses and income so that you can stay on top of your finances
Step 4 :Creating Your Brand and Logo
Assuming you have already completed steps 1-3, now it's time to focus on creating your brand and logo. This is an important step in the process as it will be what customers remember and associate with your business.
There are a few things to keep in mind when creating your brand:
1. Keep it simple – A complex logo or name will be difficult for customers to remember.
2. Make it relevant – Your brand should reflect what your business does.
3. Be unique – There are millions of businesses out there, so make sure yours stands out!
Once you have an idea for your brand, it's time to create a logo. Again, keep it simple and relevant to your business. Once you're happy with your logo, you're ready to move on to the next step!
Step 5 :Registering for Self Assessment Tax Returns
If you're a business owner, you're required to register for Self Assessment Tax Returns. This process can seem daunting, but we're here to help make it as easy as possible. Follow these simple steps and you'll be registered in no time.
The first step is to gather all of the necessary information. You'll need your National Insurance number, your business name and address, and your contact details. Once you have all of this information, you can begin the registration process.
The next step is to go to the Self Assessment Tax Returns website and create an account. Once you've done this, you'll need to provide some basic information about your business. This includes your business type, your turnover, and whether or not you employ any staff.
Once you've provided all of the required information, you can then submit your application. You should receive a confirmation email within a few days confirming that your registration has been successful. After that, you'll just need to wait for your Self Assessment Tax Return forms to arrive in the post.
Conclusion
Setting up a business is an exciting step to take, but it can also be tricky. Thankfully, we have provided you with easy steps to register a business. By following these simple instructions, you will be able to complete the registration process in no time and open your doors for business! Good luck and make sure you enjoy every moment of this rewarding experience!