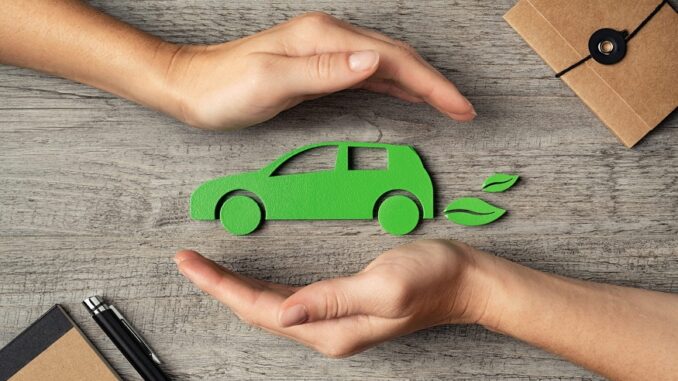 Electric vehicles have become increasingly popular over the past few years, and for good reason. The smartest choice you can make for yourself and future generations is to switch to an electric vehicle as climate change continues to threaten our planet. Because some of these automobiles' components are made of recycled or eco-friendly materials, they lessen the strain they place on the environment.
By implementing a policy of shared, electrified, and connected mobility, India may reduce its energy demand for road transportation by 64% and its carbon emissions by 37% by the year 2030.
Even though there have been several reports of electric bikes catching fire recently, the market for these types of vehicles is still expanding.
General insurance companies are focusing on the market because they see its growing potentialdue to the benefits of buying electric cars in India. Large insurance companies have established specialised portals that provide information to potential electric car purchasers as well as specialised services for electric cars.
We recently examined loan alternatives for purchasing electric automobiles throughout the holiday season. Today, we'll concentrate on the insurance protection for your electric vehicle.
Encourage insurance for electric vehicles
Government policy initiatives and growing public knowledge of environmental benefits are likely to make this industry flourish in the days to come. The Insurance Regulatory and Development Authority of India (IRDAI) has mandated reduced third-party liability premium rates for electric vehicle insurance, while the central government has provided tax incentives. Tax benefit is subject to change in tax laws.
Insurance companies have begun providing extra services and coverage in an effort to capitalise on this future market. For instance, Bajaj Allianz General Insurance's 'EVforAll' service umbrella includes features like a dedicated EV helpline, SOS, charging information, and more.
"Electric car insurance premiums have mainly been unchanged by the accidents, which have primarily involved electric bikes. On electric motorcycles, however, some insurers have reduced the savings on tariff, resulting in higher effective premiums for policyholders of up to 10%. Additionally, it is related to the manufacturer; if they have a solid track record, the premiums may not necessarily increase "a senior representative of an insurance brokerage firm explains.
However, some industry insiders are adamant that such accidents won't increase premium costs or put the brakes on the EV insurance market. "In India, there are still not many electric vehicles on the roads. Several accidents, such fires, have occurred. However, this is a small number. The string of terrible events has not had an influence on EV premiums "the Bajaj Allianz General Insurance's Chief Technical Officer, TA Ramalingam, said.
Exclusions and coverage for EVs
The terms of the coverage essentially remain the same. In comparison to vehicles that use conventional gasoline, premiums will be higher because the cost of acquisition is higher. The main cause of this is the high cost of the batteries.
Insurance firms have not yet created policies particularly for EVs, despite the fact that there are noexplicit exclusions.
The future route
The EV industry, which confronts a number of obstacles, is connected to the expansion of the insurance market for electric vehicles. Many people may find it prohibitively expensive to purchase an electric vehicle, even if they are aware of the long-term financial and environmental advantages of electric car vs petrol car india.
"The situation is gradually changing, though, thanks to the development of ecosystems that promote sustainability, despite the challenges the EV sector is now facing, such as the high cost of electric cars and a lack of infrastructure, such as charging stations "Ramalingam says.
Insurance is the subject matter of solicitation. For more details on benefits, exclusions, limitations, terms, and conditions, please read the sales brochure/policy wording carefully before concluding a sale.