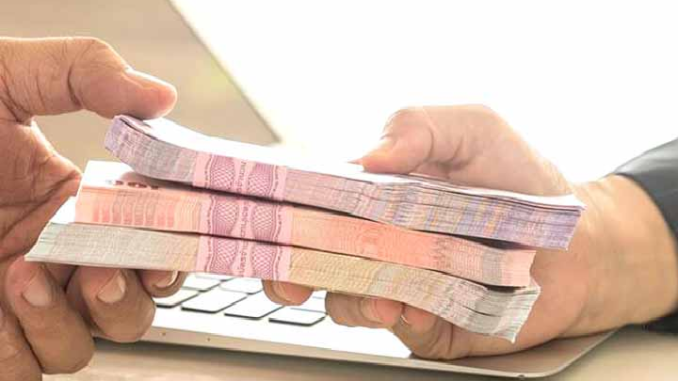 A loan application process is completed only when the document authentication is successful. In any kind of loan, an applicant must provide necessary documents for verification. It has never been easier to avail of a loan for salaried borrowers. An applicant needs to verify details such as an address, age, income, and employment to avail of personal loans. The digital world has transformed the way the lending industry works. All you have to do is apply online; upload required documents and loan gets disbursed within 24-48 hours. A personal loan has become more valuable financial products because of its versatile functionality. Some of the common reasons to apply for a personal loan in India are – urgent medical obligation, marriage purpose, to stabilize debts, to pay off your credit card dues, to fund a much-awaited trip, etc.
After demonetization, banks and NBFC's have relaxed lending terms by using the digital platform to make the process quicker and easier. Personal loan disbursements have grown at a sweltering pace over the past two years. To submit loan documents there is no such difference between an existing bank customer and new bank customers. As the personal loan is unsecured and there is no collateral required like gold or property to avail it, in any case of default, the bank cannot auction anything you own. It is provided on the basic criteria such as income level, credit score, employment history, and repayment capacity.
Documents required for a personal loan:
Though the documentation process may vary from one financial association to another, some common documents required for personal loan are:
PAN card
Adhaar card
Income proof (Salary slip of last three months)
Bank statement (last three months)
Nowadays, availing a personal loan has become a cakewalk if you meet all of the lender's requirements. How soon you get a personal loan depends on the financial institution you choose, some take a couple of weeks while some take hours to disburse the loan amount. You can also check and compare rates using an online portal.
Your loan can get preapproved when you submit the required information through the bank's website after filling out an application form. You'll be able to analyze what rates you qualify for, as well as, what amount you can loan.
If you maintain a good credit history, definite income proof, secure relationship with the bank, you will be able to get good terms and lower interest rates on personal loans. Getting a personal loan has become easy, especially if you have documents required for a personal loanin the right place and a good credit score record. Always be honest and provide accurate information to the banks or NBFC's that will make your application easy and beneficial for both lenders and customers. Some of the financial institutions launch attractive schemes with low-interest rates daily.
Ensure to make an acquainted decision when it comes to applying for a personal loan and choose a reputed bank that will meet your immediate financial requirements.