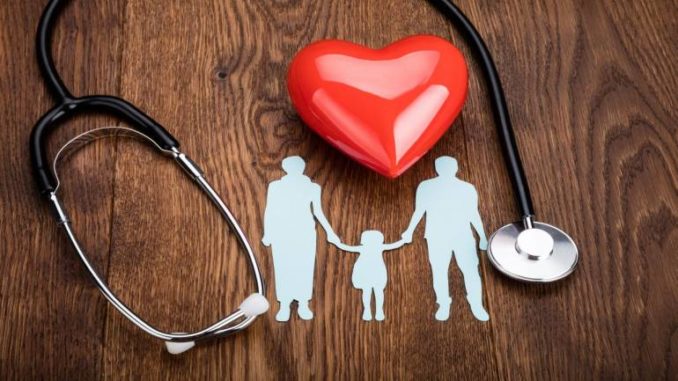 Cardiovascular diseases are growing at an alarming rate in India. While you might have standard health insurance, it might not be adequate to manage the expenses of a severe cardiovascular condition. Read this post to know how cardiovascular care insurance can help in such cases. 
From unhealthy eating habits, rising pollution, to increasing stress, there are several reasons for the alarming rise in the number of people suffering from life-threatening cardiovascular diseases.
While improving your lifestyle is an effective way to protect yourself against such conditions, cardiovascular care insurance is a must for added safety. Let us have a look at some reasons why you should consider purchasing this insurance- 
Comprehensive Cover for Cardiac Conditions
With cardiovascular insurance, you will be protected against a host of common cardiac conditions such as heart attack, heart transplant, hypertension, open heart replacement, aorta surgery, and more.
The payable benefit is generally based on the severity of the condition. So, you need not worry about the high expenses of the medical procedures. This makes cardiovascular health policies a must, especially for sole breadwinners of families and senior citizens.  
Lump-Sum Payout on Diagnosis or for Medical procedure
If you are diagnosed with any of the cardiovascular condition covered by the policy, you will receive a lump sum payout based on the policy coverage. This lump sum payout is fixed and does not depend on the actual cost of the treatment.
But note that not every cardiovascular plan offers this benefit. Some plans, like the Cardiovascular Care plan from HDFC Life, comes with this fixed lump sum payout feature. 
Hospitalisation Benefit
You can also opt for a hospitalisation benefit. With this, you will receive a lump sum amount from the insurance provider daily if you are admitted. In case if you require ICU care, you can receive 2% of the total sum insured daily.
If you do not require ICU care, the payout can be 1% of the total sum insured. However, this hospitalisation benefit is generally available for a fixed number of days in a year. 
Indexation Benefit
One of the biggest reasons why people purchase health insurance is the rising cost of healthcare in the country.  This is why it is recommended that you should increase the sum insured at regular intervals.
Some cardiovascular plans come with a built-in indexation benefit. With this, the sum insured automatically increases up to an extent in the following year if you do not file any claims this year. You can select this option at the time of purchasing the policy. 
Income Benefit
If you are diagnosed with a cardiovascular condition, you may not be able to continue working for a considerable period. Some cardiac care policies make up for this loss of income by providing income benefit.
The income benefit is generally a fixed percentage of the total sum insured and is paid at regular intervals to the policyholder for a fixed duration. In case of the policyholder's death during the income benefit period, his/her nominee will continue receiving the income. 
Get Added Protection Against Cardiovascular Diseases
As you can see, cardiovascular insurance comes with a host of added benefits as compared to a standard health insurance policy. Moreover, if you have already purchased a standard health plan, you can also get cardiovascular care plan as an add-on to your existing policy.
Get in touch with a reputed insurance provider to know more about this insurance and get added protection against cardiovascular conditions.