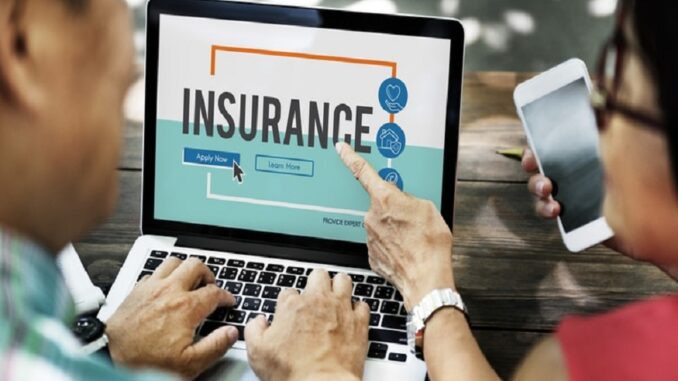 In an era when almost everything can be purchased online, it is no surprise that insurance is also available online today. Most insurance providers now offer all necessary information about their plans online, along with the option to buy them immediately.
If you are contemplating a term plan purchase, you should be aware that there are some differences between the online and offline term policies offered through these two modes of purchase. While some people may believe that buying policies online is a better choice, others may be doubtful about its advantages.
Here is a look at some factors that may make online term insurance purchases more worthwhile than their offline counterparts.
Premiums
Term insurance plans offer some of the most affordable premiums as compared to other life insurance plans. If you are looking for even lower rates for your term plans, you may find them online.
Online term insurancetends to be relatively less expensive than the same plans purchased offline. This is mainly attributed to the fact that there is no need for an intermediary in online buying. When buying offline, the intermediary fees are usually a part of your premium rates, thus resulting in higher premiums for you.
Sum assured
As compared to offline plans, online plans tend to offer a higher sum assured. It is said to be due to the lower servicing costs. It is also often suggested that the mortality risk of online consumers is lower. You can find a wide range of sum assured options available online. You can customise this to your needs and compare various estimates by using online term insurance calculators.
Transparency
It is in the best interest of the customer to provide all the necessary and accurate information when buying a term plan. Providing false or incomplete details may affect your chances of availing of the benefits later.
When buying online term insurance, there is little scope for human error. Your application is processed online, so are your documents as well as your payments. In case you miss out on providing any information, you will be informed that your application is incomplete. You would also be able to review it more carefully before you make a final submission or consult an insurance advisor in case of queries.
This transparent and streamlined process ensures a smoother application for both parties.
Free-look period
There may be a few cases where a customer who has bought the policy may not find the termsagreeable or wants a policy detail altered. They may want to return the policy. The insurer may accept a policy return within the free-look period, a phase reserved for the customer to go through the policy document.
In the case of online term insurance, the free-look period is usually longer than offline policy purchases. The free-look period for online plans is usually 30 days,andfor offline policies is 15 days. Thus, online policies give you a longer period to review your choice.
Customer support
Online term insurance gives access to quicker online customer support for the duration of the policy, as well as throughout the application process. You may also consult online support after buying a policy offline, but you may need to provide your policy detailssince you will not have an online account in such cases.
Buying term plans online is a quicker and easier way to compare policies using term insurance calculators and buy them from wherever you are. To ensure a safe and convenient buying experience, buy from reliable sources, such as official insurance provider websites or applications.