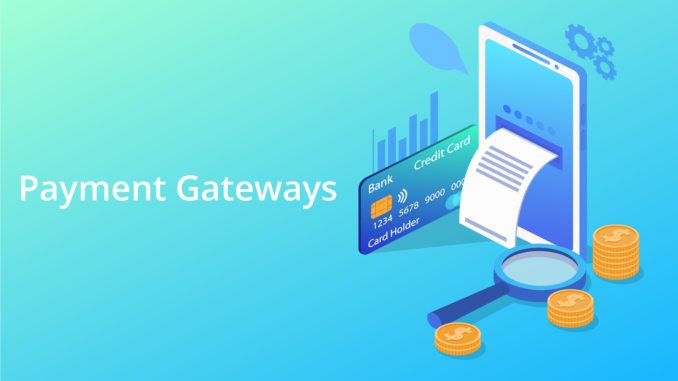 With the advent of digitization and the growth of online industries, online payment technologies have become more innovative than ever. They've grown to be more safe, secure and reliable. One such pioneering technology is online payment gateways. Thanks to the ease of use, convenience and facilitation of high-speed transactions, they are increasingly adopted by online business. But just like any other technology, there are several misconceptions running around the use of online payment gateway, stopping some businesses from using them. And this is what this article is compiled for. Here, you'll learn about the biggest myths vs reality around the use of an online payment gateway!
4 Myths and Reality about the Use of Online Payment Gateway
Myth 1: Online Payment Gateways Are Exposed To Security Breaches
Perhaps the biggest myth around online payment gateways is, many people believe that they are exposed to cyber-attacks and security breaches. This is one of the biggest reasons why business owners are reluctant to use an online payment gateway. They are still dependent on the traditional time-consuming and complicated payment processing.
In reality, online payment gateways are not just secure, but also very convenient to use. In fact, they have completely transformed the way transactions used to be carried out. They offer a faster, safer and well-protected environment for carrying out payments, for both customers and the business owners. Today's online payment gateways come with advanced security features like fraud detection, PCI-DSS compliance, SSL certification, data encryption, etc. They not only prevent unauthorized access to your data but also take care of your confidentiality.
Myth 2: Implementing An Online Payment Gateway Is Too Expensive
Let's face it: Online payment gateway is one of the most innovative technologies that happens to be highly convenient and secure. They require regular maintenance and improvements to keep your business operations smooth. So, it's very unfair to expect them to come at a cheap price. But it doesn't mean they are meant to break your banks.
In reality, online payment gateways are very affordable, especially when they're self-hosted. This means you can set up a reliable payment system without worrying about your budget.
Myth 3: Small-Business Can't Use An Online Payment Gateway
Traditional payment methods are not entirely extinct and of course, you can rely on them if you have got a small business to operate. But over time, when your business will grow, those old-school payment methods aren't going to work. Sooner or later, you will need to set up a secure online payment system. An online payment gateway can be used by any business regardless of its size and type. It is easy to set up and comes with an affordable price tag as well, you can easily integrate it with your small business or startup.
Myth 4: Customers Prefer Offline Payment Methods More
This is the funniest myth of all. Who are we kidding? We are living in 2021, where almost everything is digitized. No one likes to carry pockets full of cash all the time. Be it online shopping, booking tickets, ordering food, watching movies and whatnot, people prefer paying online rather than dealing in cash.
A majority of customers don't pay in cash unless there is no online payment option. This is the reason why the "cash on delivery" option is on the verge of extinction.
Are Online Payment Gateways Really Safe?
The myths about online payment gateways are slowly, but definitely getting busted. These myths are totally baseless and this is the reason why most business owners have already collaborated with them. They are not only safe but very affordable as well. So, if you haven't already partnered with an online payment gateway provider, then start your search today!