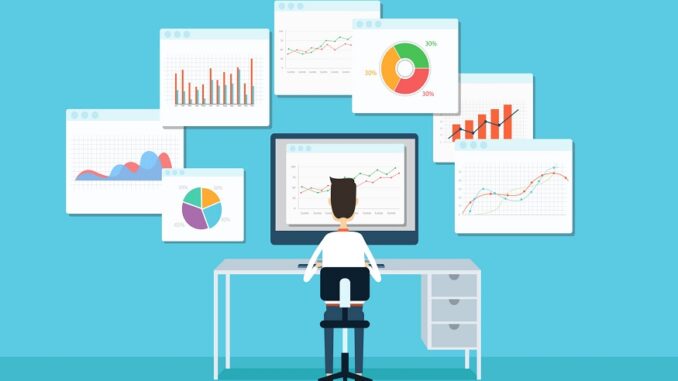 Small businesses thrive when they diligently choose handy tools for their offices and overall operations. While picking out these softwares, one must keep in mind certain passing parameters. Parameters such as efficiency, interface, the cost to value ratio, and daily needs are some of the aspects that help in rating the best tools for businesses. Based on this, we have picked out six handy tools for you that can help in overall growth.
PDF converter tools
PDF is a de facto file format for most offices worldwide. All the file transactions usually take place in this format only. PDF aids in universal viewing with minimum third-party app interference. Additionally, PDF reader or PDF editor apps also help in adding security keys to the files for overall data protection.
Plus, you get all the editing benefits with these tools. Lastly, reader apps like PDFSimpli come in handy when they act as PDF to Word converter or any such format. Just convert your file according to your needs and access any exclusive tool you want.
Communication tools
Operating a business requires everyone to step in their professional boots. This requires the assistance of a smart communication tool for organized team meetings and secured data sharing.
Efficient communication is crucial when you want your team to perform efficiently within the deadline. A communication tool must also be able to create custom meeting rooms for video conferencing. Flock is one such handy application, which offers all these basic features for free and aids in smooth business operations.
Email tools
Your organization's business id must be common with every employee for efficient client communication. Additionally, a dedicated email platform will help communicate efficiently with your employees and limit your inbox to only relevant emails.
Gmail for Gsuite provides customized email id to businesses along with a range of business products to aid in smooth functioning.
Project Management Tools
Assigning or taking up a project is one thing and to organize them and track them is another. Project Management tools help in creating an organized space for project managers where they can track the development of their projects.
These tools also help in keeping track of different due dates for different projects by providing a custom calendar. Asana is the best project management tool in the market that is continuously helping small businesses in meeting their deadlines.
File Manager tools
A thriving business deals in zillions of documents in a single day. Therefore, it is crucial to save all the relevant documents securely without losing sight. File managers help organize your documents by name, date, and size, which helps in easy assorting and quick access.
Additionally, if you buy premium services, all the documents will be saved in secure cloud storage, ensuring easy access to all the employees. Google Drive is a pioneer in online file management, and the interface is also user-friendly.
Task Manager tools
Task manager tools help in noting down the nuances of a project.
These tools help add a description to the undergoing projects, thereby ensuring that you meet your client's demands. Todoist is one such tool, which is easy to use and highly efficient in task management.