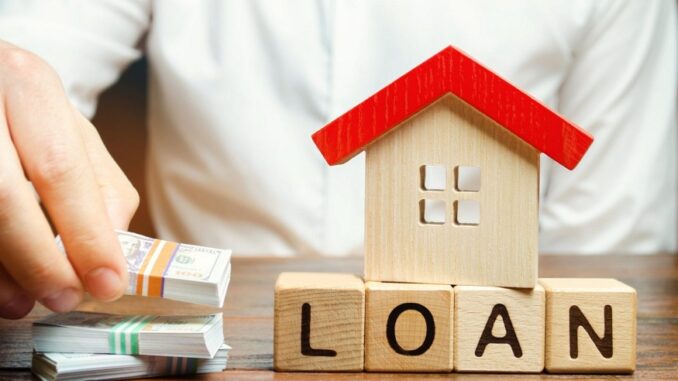 LAP or loan against property is a good idea if you need quick cash. It is a secured loan that is disbursed against an asset kept as collateral. This can be any property like industrial plots, go-downs, commercial and residential. These loans are usually sanctioned at a lower interest rate which makes the product quite affordable. The leading Indian banks offer money up to 80% of the property value. Borrowers can enjoy the freedom of spending since the lender does not question the purpose of the fund. No wonder the loan against property market is expected to grow at a CAGR of more than 14% to reach $857.87 billion in 2026. The fund can be used for big-ticket needs like education, medical emergencies and home repairs. Tailor the repayment according to your financial capabilities. But before that know a few fastfacts before opting for the product.
1. EMI Calculator
The most trusted and reliable bank will offer a property loan EMI calculator. Try to make the most of this online tool to know your monthly debt amount. All you have to do is use sliders for amount, period and interest rates. Borrowers can choose thefigures according to their repayment ability. You can extend the loan tenure up to 20 years to ensure pocket-friendly EMIs. This way you do not have to sacrifice your lifestyle and you can stay confident of not missing your payments.
2. Unique Features of LAP
The best property bank loan comes with an array of attractive features. Take a look:
Rental-income based eligibility with a facility of lease rental discount
Funding solutions for hospitals, institutes and restaurants
Higher mortgage loan facility basis audited financials
Quick loans based on business bank statements
These make the loan a beneficial option during critical situations and emergencies. Keeping your home as security is worth it given these useful facilities. Make sure you are able to pay back the EMI on time for an excellent borrowing experience.
3. Loan Transfer Facility
The top bank lets you transfer the LAP if you have taken one with another lender. The whole process is simple, quick and convenient. You can enjoy a reduction in interest rates and more affordable EMIs. This can help boost your savings.
4. Minimal and Transparent Fees
A mortgage loan will come with basic charges applicable to all customers. The processing fees are up to 3% of the loan amount. This is taken at the time of the loan agreement. Other charges include a repayment instrument swap charge, list of document charges and duplicate no objection certificate/no due certificate. You also have to pay cancellation and booking, loan rescheduling and initial money deport charges. The rates are low-cost and manageable. But having a clear knowledge will help you prepare the funds accordingly.
5. Easy Documentation
A bank loan against property comes with hassle-free paperwork. Salaried individuals need to provide photo identity proof, address proof, income proof (latest 2 years' ITR/Form 16, last 6 months' bank statement reflecting salary credit, latest 3 months' salary slips), details of running loans and property documents. These remain the same for self-employed individuals but you need to present business proof like Shop Act License/MOA & AOA/GST registration/ITR and partnership deed.
Knowing these beforehand helps you prepare better for the loan. You can get in touch with your bank customer care for further information.