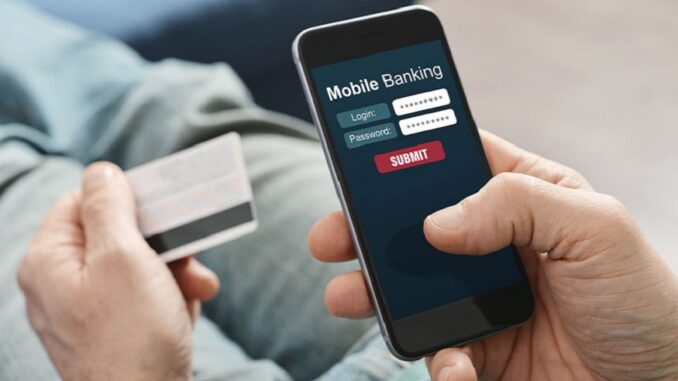 You may be one among several people who budget by setting a monthly limit. A hand-written budget is still a practice for some to work toward and achieve their financial goals. With a household or personal budget, you can manage your money. However, not all are successful in controlling their expenses and saving money every month. A mobile banking app is so featured to help you have better control over your money.
IDFC FIRST Bank's mobile app online banking services help manage your savings and expenses through unique features, and they are:
1. Open a bank account
You can open a savings account directly on the IDFC FIRST Bank mobile banking app and save money. The paperless process enables you to fill in your personal details such as your name, mobile number, email address, employment status, and PAN Card and Aadhaar Card numbers, and submit them, along with essential documents. The bank processes your information and runs electronic KYC (Know Your Customer) verification before activating your digital bank account.
You can use the savings account to keep your earnings safe and earn some interest on them. It also helps you maintain discipline when dealing with money.
2. Manage payments and funds transfer
With the IDFC FIRST Bank mobile banking app, you can schedule and make payments to anyone. Using the app, you can pay your credit card and utility bills on time. This saves you from paying late fees and wasting money. You can either pay the entire bill amount or set a limit. For this purpose, you can set an 'Autopay' for each bill.
The other option is to use 'QuickPay', which doesn't require any registration. Using it, you can pay the utility bills like electricity, gas, insurance premium, and DTH charges. Also, use the IDFC FIRST Bank Bharat Bill Payment System (BBPS) to pay your bills easily.
You can use the safe online banking app to transfer funds using the UPI, NEFT, and IMPS methods. All you need to do is to add the virtual payment address (VPA) and beneficiary name to transfer funds or make payments.
3. Monitor your banking activities
If you want to manage your money successfully, you should check your banking activities regularly. It will help you avoid worrying about surprise debit charges. With a banking app, you can monitor your account and check the balances whenever you want to. Moreover, you can set up alerts for some activities like excess spending and missed payments.
The IDFC FIRST Bank mobile banking app also helps you receive notifications for a low balance, large purchase, upcoming payment, funds received, and any unauthorized intrusion.
4. Track spending
Better money management is one among several important ebankingservices IDFC FIRST Bank offers its customers. A banking app helps the user categorise the transactions based on the name, mode of payment, and category through smart filters. Further, it enables you to track the expenses and recognize where you spent the money and when to cut back.
5. Make investments
If you have a savings problem, don't worry, you can overcome it. IDFC FIRST Bank offers an integrated Investment and Mutual Funds App to help you explore and invest in mutual funds, sovereign gold bonds, and unit-linked insurance plans. Using artificial intelligence (AI) technology, the app helps analyse your income and spending patterns and prompts you to save for investments.
In conclusion, the IDFC FIRST Bank mobile banking app is designed to have unique features to help you attain control over your finance.