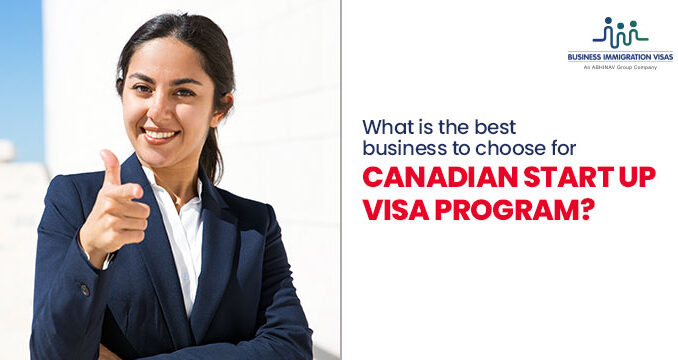 If you are wishing to migrate to Canada under the Canada startup visa, you need to have a solid business plan or concept to start a business in the country. Your business plan will be assessed and reviewed by the investment bodies, who will grant the letter of support and investment, if convinced. Your primary responsibility is to pitch your business idea and convince these Canadian Investment Bodies to grant the support, investment and strategic consultancy for your new business in Canada. Your business plan must outline the type of business, operations and financial plan to incorporate the business.
Below are the best businesses to choose for the startup visa program:
E-commerce – The industry is has carved a niche in the business market of Canada. The society has accepted the norm of online purchase for almost everything. And, it is important to keep this model top-of-mind while establishing the business. Even though e-commerce giants like Amazon has dominated the market, but there is plenty of room and scope for new startups.
Cyber security – If you migrate with Canada Business visa, you may search for suitable business model that can flourish in Canada. As more businesses get established in the country, more cyber threat they face while operating the business. And, it would be a great opportunity to provide cyber security protection Small and medium sized businesses across Canada from potential threats.
Real Estate –The real estate business in Canada is booming like every other industry. With an influx of newcomers in the country, the demand for places to live and businesses have increased drastically. You can participate in the sale and purchase of the properties, office spaces and consulting work.
Agriculture–Under the Canada Entrepreneur program, there are many programs run by provinces that supports agriculture industry. The business can include farming, planting, harvesting, caring for livestock, and food processing units.
Professional Marketing Services – Every business needs marketing services. And, you can set up your business in the professional marketing services to improve the business visibility and footfall for the brands and small or meium sized businesses.
Education and E-Learning–Due top and emicall academic institutions have shifted to the online or digital mode which was earlier seemed unachievable. E-learning and education is the future. If you have experience in education, you can set up your startup under the Canada startup visa in providing academic services to the students remotely.
Technical Services – The pandemichas taught the importance of using the digital platform for almost all the sectors. No matter what kind of business you may encounter, every business would certainly need has technical services, be it computing hardware and software. You can provide your professional technical service to these businesses accompanied by your Canada business Visa
To know more information on business ideas and assistance on Canada Startup Visa, you can sign up for our free counselling. Call us at 8595338595 or mail us at [email protected]