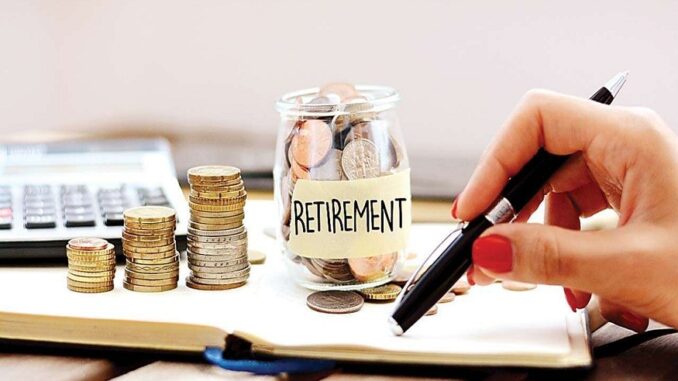 Retirement is the period to reap the fruits of all heavy lifting you've been doing since your 20s and 30s. But while post-retirement life is all about relaxing, spending time with family, and enjoying things you love, finances will continue to play a critical role. As you'll no longer receive a monthly paycheque from your employer, you'd mostly rely on your savings for the expenses.
However, it is not mandatory to remain employed to generate an income. There are different ways in which you can continue making money even after retirement. Here are 5 different ways in which this can be done-
1. Invest in a Retirement Plan
A retirement or pension plan is one of the easiest ways to earn a regular income even after retirement. The plan requires you to invest in a fund of your choice throughout your working life. After retirement, you can receive a steady income for life in the form of pensions.
Some of the pension plans also have a built-in life cover. In case of your demise, the plan beneficiary will receive the assured sum.
2. Open an FD
Fixed Deposit or FD is one of the most popular investment options in India, especially among seniors, due to the risk-free returns it generates. You invest a lump sum amount for a fixed duration and receive interest income on maturity.
Alternatively, you also have the option to receive this interest income on a monthly, quarterly, half-yearly, or yearly basis.
3. Rental Income from Real Estate
If you own a residential or commercial property, the rental income from the same could be an excellent way to make money even after retirement. Apart from the rental income, you could also benefit from the escalation in real estate prices.
Before investing in real estate, focus on factors such as location, amenities, and rental yield to choose a property that can help you generate regular income.
4. Start SIP in Mutual Fund
Mutual funds have grown in popularity in India in the last few years. All the different types of mutual fund schemes now available make it easier for investors to choose one according to their objective and risk appetite. If you are currently working and concerned about retirement, you can select a mutual fund scheme and start a Systematic Investment Plan (SIP).
After retirement, you can use the Systematic Withdrawal Plan (SWP) facility of mutual funds to redeem a fixed number of mutual fund units at fixed intervals to generate a regular income.
5. Regular Income with SCSS
The government-backed Senior Citizens' Saving Scheme (SCSS) is a type of retirement plan created for seniors in India. It allows senior citizens (above 60 years) to invest a lump sum amount, individually or jointly, and receive regular income along with tax benefits.
The government decides the interest rate in SCSS, which is currently 7.4% p.a. Interest on the deposit is paid every quarter.
Living a Financially Stable Retirement Life
Receiving a regular income after retirement is an intelligent way to ensure that you can easily afford your basic expenses without extinguishing your savings or withdrawing money from your investments.
While the options listed above are highly recommended to generate post-retirement income, do consult a financial advisor before making the final decision.