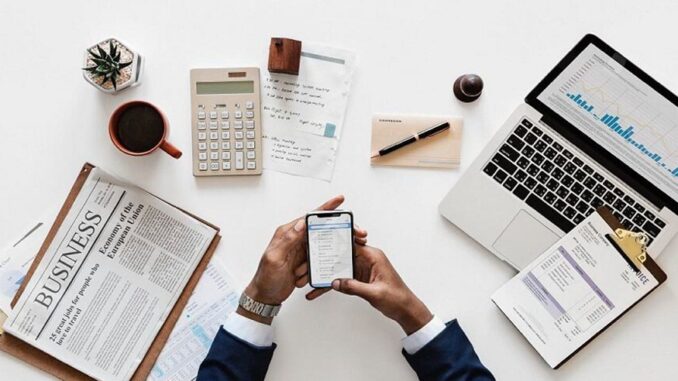 Startups are all about dedication and experiments. Even if someone is highly skilled in their job, start-ups and their challenges teach entrepreneurs a lot. The non-technical parts of startups that are learned by real-time difficulties cannot be controlled, but the technical difficulties faced can be adequately controlled and managed if one uses the correct tool.
Here's a list of the essential tools and software such as PDF to Word converter that must be in your system if you have stepped into the world of start-ups.
Email Marketing Tool
As a startup, the information about your services is conveyed to the target audience through social media, advertisements, and emails. Now let's think in detail. Startups do not have a large amount of revenue that can be invested in advertisements in any form of media.
Thus, the best option to market your product in a personalized way without caring about algorithms is email. This makes it important and logical to install an email marketing tool to boost up your marketing game.
Google Workspace
One of the best sets of tools on the internet is the Google Workspace. Google workspace has a number of applications that can be accessed by creating one google account using Gmail. Apps such as Google Drive, Google Sheets, Google Docs, Google Chat, Google Meet, Google Forms, Google Calendar, etc.
All of the Google apps in the google workspace are built to create effective work organizational methods, and it comes totally free. Thus, as a start-up, it is the most useful tool that must be in your system.
Online Converters
A generic software that must be kept in mind is an online converter. There are several online converters that help convert PDF to Word, PNG to JPEG, compress images, compress videos, change audio formats, etc. These websites must be kept in the essential list so that whenever one has a need for an image converter or PDF editor, they have one in handy.
Accounting Tool
Accounting and management of finances is a tough job when the startup is at its growth stages. One must consider having an accounts management tool that is available free of cost or with little subscription charges that will manage accounts efficiently, leaving you free.
An account management tool comes with various features like reminders of payment dates, calculation of numbers, discount management, yearly revenue reports, etc. This tool can ease up a beginner and small-sized businessperson.
Customer Relations Management Tool
What is the primary motive of launching a start-up? Serve a specific group of people with a personalized product or service. To make this possible, one needs to have a positive and good relation with the customers. But, how can someone directly approach a potential client and expect them to turn up as a permanent customer?
The answer to that is by maintaining positive customer relations. These customer relations can be well maintained by installing a CRM tool that provides multiple functions such as email templates, app notification templates, product news management, WhatsApp management, etc.