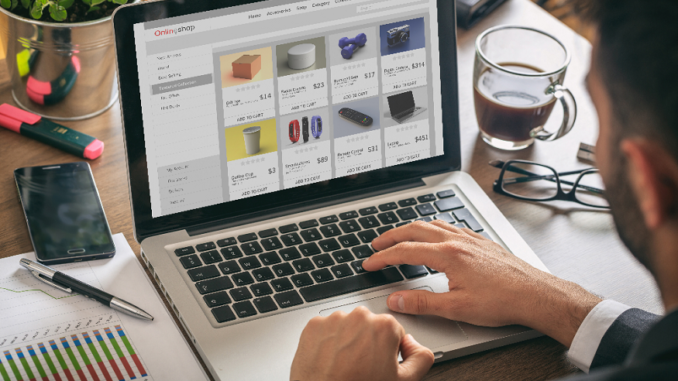 The biggest and most obvious reason any ecommerce business would decide toredesign their website is, of course, that the website isn't working. Nevertheless, Sacramento web designer Peak Design say that website design overhauls are actually quite common; they are also common among companies with no existing website woes.
Sometimes a webpage redesign can be part of a branding overhaul – or even a total rebranding – and in such cases there is a lot to be gained, all revolving around the value of bringing a brand identity more into line with the actual products and services offered.
So, this an important thing to keep in mind.A website overhaul is often done for totally positive reasons, not as some kind of remedial measure to deal with a website that isn't attracting traffic or has a difficult time encouraging conversion. Of course, redesigning a website can be done for those reasons, too.
What is Website Redesign?
It is important to get straight what is meant by a redesign and what the process involves. To be clear, we are talking about overhauling a website completely, which includes everything from layout to brand presence and from color scheme to navigation structure. In other words, it is getting yourself a completely new website.
However, the elements of a website that are to be redesigned can be pretty varied. Coming up with a new logo and website aesthetic in order to reinforce brand identity is one thing, but redesign can also involve all the structural elements and those things which you might not immediately visually notice.
When redesigning a website then, you often need to think about the difference between the aesthetics and the structural elements which are to be changed.
Examples of Redesigned Elements
But what does this look like in practice? Well, a good example of aesthetic design is to change the presentation of text and images on the site. How text is presented will affect how – and if – it is read. Images need to be used judiciously too.
Examples of structural redesign could be adding more calls-to-action (CTAs), which are any clickable elements that lead to some visitor action, like subscription or watching a video. Structural redesign could also involve changing the site map and how pages relate to one another on the site.
Benefits of Website Redesign
When speaking most generally, the benefits of website design can be grouped into different categories which offer potential for website improvement. If you are going to redesign your website, you should consider each of these in turn – your budget might not stretch to them all.
Accessibility
Redesigning a website for accessibility means making it easier to access and use across all devices. A common change here is to make sure the website works on mobile devices, which now account for more internet traffic than desktop.
Speed
If a website doesn't instantly load, the chances of visitors clicking away sky rocket. Redesign here can be very technical, involving things like image compression and finding a better server. Any thing that makes a web site load faster, however, is a benefit.
Security
As cyber criminals advance their technology and methods, ecommerce needs to keep up. Ecommerce sites will handle customer data, so ensuring this is secure, and advertising this fact on the website, is especially important.
Bounce Rate
This is the number of visitors who click away after viewing only one page.Redesign aimed at sorting this will likely prioritize the design of the landing page and the presentation of product or service information.
We cannot really say when the time is right for a website redesign. If you can afford it, there is always something to be gained.