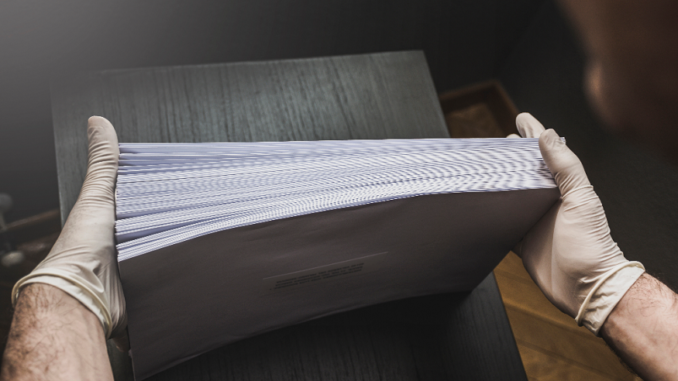 So, you have decided to try your hand at direct mail marketing either as an alternative to, or alongside, a digital marketing campaign. If so, you may be wondering what the key elements are to ensuring success. Thegood folk at Full Tilt Direct, experts when it comes to direct mail marketing, say that direct mail can be highly effective when done right. Below are a few of their recommendations for success.
Create a Targeted Mailing List
There is no point in sending out your materials to a random list of people and hoping for the best. After all, if you are selling a product such as walking sticks, sending to a list of twenty-somethings is unlikely to yield the results you want.
Think about your target audience and create a list around that. Know what the basic demographics are and then refine your list based on the spending habits of those people. Think about quality rather than quantity when creating this list as this is the best way to target those who are most likely to be interested in what you have to sell.
Choose the Most Effective Form of Mail
There are plenty of options when it comes to direct mail, so it is important to choose the format that will have the most success. For example, if you are a new business, then a personalized introductory letter will provide information about your company and the products or services you provide. If you are already established and are launching a new product that you want to make existing customers aware of, then you may want to consider a postcard marketing campaign. Whatever type of marketing material you choose, keep your message clear and on-point. Overloading your customers with information will do more harm than good and could result in an ineffectual campaign.
Make Sure You Can Track Results
A marketing campaign cannot be considered successful unless you have a way to track the results. If your goal is to get people to buy a specific product or service, consider providing a unique discount code that has been chosen specially for this campaign. Alternatively, you could provide a unique landing page that will allow you to see how many customers have visited the page after receiving your marketing materials.
Don't Be Afraid to Use Other Advertising Methods
When it comes to advertising, it is not one or the other but a combination of methods that will help you to achieve the most success. If you want to ensure a stable brand identity, use a combination of methods, such as direct mail, social mediaadvertising, and email. You can use the three different marketing methods to push the same message.
How to Make Your Direct Mail Stand Out from the Crowd
The goal of any marketing campaign is to get customers interested. This can be difficult with email because it is easy for this type of marketing to get lost in a sea of emails. Direct mail gives you the opportunity to get your message across. But only if you do it right.
To get people interested in what you are sending, consider taking some time to make it personal. Using a franking machine to stamp envelopes is far less personal than sending mail with stamps. You could also think about choosing a slanted font that resembles handwriting. Addressing the materials to a specific person in the company helps to get it to the decision makers. You could also send something with value, such as a branded product, that the recipient will find useful. Mugs and umbrellas are always a hit. Think of it as free advertising.