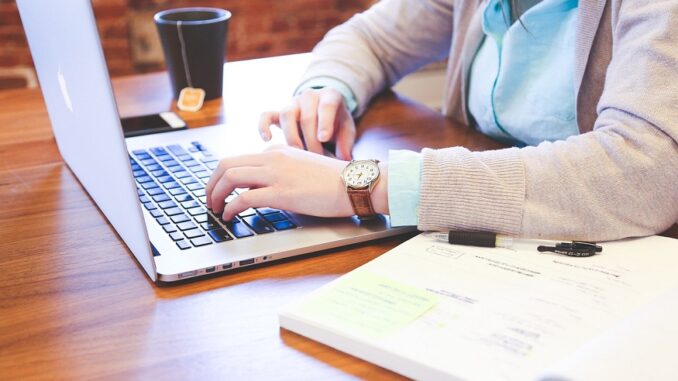 To ensure that an organization can fulfill the planned production of goods and the demand across all distribution sites, it is critical to have efficient sales and operations planning which can swiftly identify customers' purchasing patterns.
Let's say that a business's sales and operations planning are unorganized. The lack of communication and synchronization in that situation increases the likelihood of inaccurate forecasts, missed sales opportunities, excessive stock levels, surplus stock, and other problems. This is a major flaw that must be fixed because it could have a detrimental impact on the performance of the business. Thus it is imperative for businesses to have efficient S&OP software for sales and operations planning..
What is Sales and Operations Planning?
The process of managing a business's essential elements, such as sales, finances, and the supply chain, is known as sales and operations planning. Strong sales and operation planning may not be necessary for small organizations with a limited number of business activities, but as a company grows, leadership should execute S&OP in order to:
Determine if the workforce levels are sufficient.
Set short-term and long-term objectives.
Check to see if sales regions are operating as anticipated.
Decide if you want to set aside money for new priorities.
Enhance resource allocation.
The ability to examine data in various ways is a key component of the sales and operations planning process. Managers can quickly find data and create reports using S&OP software to assess important business processes and staff performance.
Methods Of Sales And Operations Planning
Planning sales and operations is essential to the financial health of the majority of businesses. Sales representatives, manufacturing, human resources, engineering, marketing, new product development (NPD), inventory/backlog, strategic initiatives, and financial teams should all be present at S&OP process meetings as a result.
Depending on the particular circumstance your firm finds itself in, there are two approaches to approach the sales and operations planning process:
Top-Down Planning:
With this method of sales and operations planning, management experts base their strategy and resource allocation as necessary on a single sales projection.
Bottom-Up Planning:
This method of S&OP is frequently applied when manufacturing timetables are erratic. An effective strategy is developed from the ground up by determining what is required to create particular goods and/or services within an acceptable amount of time, as opposed to basing plans on a specific sales prediction.
Whatever strategy your business chooses, be sure the individuals who are present for each department have the power to take immediate action. If not, your S&OP process flow will quickly become unproductive and stagnate.
Steps Involved in Sales and Operations Planning
Forecasting, demand and supply planning, and executive review are all parts of the S&OP process. To ensure that all business functions are on the same page, sales and operations planning must be coordinated across all departments. Depending on the company, its products, and its industry, the precise procedures may change.
1. Forecasting
At this step of the S&OP process, information about previous sales is acquired and predictions for future sales are created. It's crucial to take into account all potential internal and external sales-influencing factors (e.g., industry, customers, competition). Any patterns will be found and examined.
2. Demand planning
Cross-functional cooperation is used during demand planning. Based on the analysis of the projections and the sources of demand for the products, changes are made to the inventory and customer service policies. Demand can be quantified in terms of sales or product units.
3. Supply planning
Representatives from operations, finance, and materials analyze capacity during supply planning. They will ascertain whether there are any limitations on personnel, equipment, and suppliers. From there, a supply strategy is developed that takes any capacity restrictions into consideration.
4. Pre-S&OP meeting
Leaders from the departments of finance, sales, marketing, operations, materials, product management, and human resources gather to collaborate during this stage of the S&OP process. They will evaluate the financial impact of the plans while comparing the forecasts to the demand and supply plans.
5. Executive S&OP meeting
A pre-S&OP meeting's estimates, plans, and recommendations are all analyzed by executives at this stage. The executive S&OP meeting will conclude with the approval of the final sales and operations plan.
6. Finalize and implement
It's time to put the sales and operations plan into action after it has been approved. To ensure success, the S&OP should be regularly assessed after installation.
Best Practices of Sales and Operation Planning
1. Involvement of executive in S&OP
For effective planning of sales and operations, it is critical to have solid direction and guidance. Every meeting that is held in the organization should have the executive leader present. It calls for engaged executives like the CEO and general manager as well as business ownership. A head person is required to make sure that the department head's talks are all taken into account. Additionally, any disagreements between department heads should be settled amicably.
2. Make it simple
Planning for sales and operations should be easy, especially when it comes to KPIs. Too many metrics will simply complicate the understanding and prevent you from coming up with a simple, workable plan. Forecasting future sales and developing an effective plan for them are the key objectives of the S&OP process.
3. Documentation
Since it is a continuous process, the sales and operation planning procedure should be documented. You need to be aware of the highs and lows from previous sales for effective sales and operation planning. To learn from previous demand and sales, you need to have a thorough report on them.
4. Cross-functional alignment
The S&OP method focuses on collaboration and cross-functional alignment. Each department leader must be involved for the firm to succeed. You must take each department head's input into account. You'll be able to accomplish your goal more quickly by working with other teams.
About the Company
With the help of Fountain9's powerful S&OP software, Retail and direct-to-consumer businesses are able to effectively reduce wastage and losses due to out-of-stock situations and boost profitability. Establish your business goals with the combination of human capability and Kronoscope, an AI-powered S&OP software by Fountain9, assists you in automating sales and operations planning. It makes collaboration convenient, and you can obtain valuable analytical insights. Collaboration is made simple, and you can gain insightful analytical knowledge on a real time basis. Additionally, it aids companies in keeping a well-supplied inventory with high availability to meet customer demand.