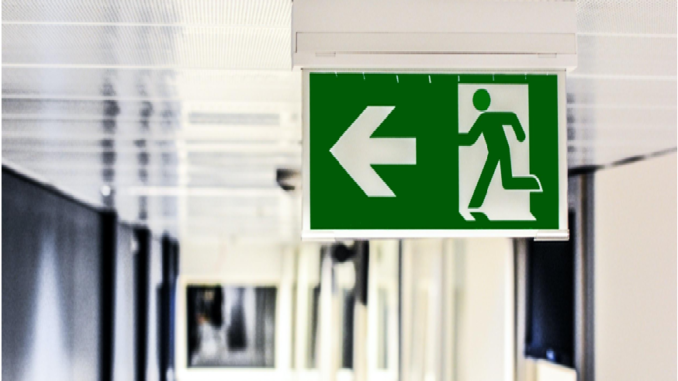 There is a common misconception among retailers that the landlord must ensure that a building is fire safe. And, while they certainly have a responsibility to ensure its compliance with regulations, the tenants share that responsibility too.
Each year, fires occur within retail properties, most often caused by electrical faults, which account for 28% of retail fires. Other factors, such as smoking (17%) and lighting (9%) are proportionally significant contributors too. Retailers, and the staff who manage the day-to-day operations of the shop, are tasked with to minimise and prevent such risks.
Whether you are a new retail manager or an established purveyor looking to review their current protocol, here are four essential fire safety tips for your risk assessment.
Plan For An Emergency
Fire risk can and should be minimised but seldom can it ever be prevented altogether. In the unfortunate event that a fire does occur, your store should be entirely ready to respond, safely and efficiently.
Every member of staff should be aware of standard safety procedures, from the location of fire extinguishers and fire exits to the location of a fire safety point and how they should make their way to it. You must also ensure that other potential events are planned for, such as how to safely support customers with disabilities away from danger.
Review Your Equipment
It is easy to neglect fire extinguishers. If measures aren't taken to review their performance, they can easily pass their date for replacement and become less effective when needed to prevent a fire's spread. Other factors, such as fire doors, may not be up to the most recent government guidelines or even those specific to your building. To ensure that your building remains as secure as possible, review your equipment regularly, taking note of how and when it was tested, and consider a fire door survey from a reputable company, to clarify your store is safe and compliant.
Check Your Electricals
As mentioned, electrical faults are the most prominent cause of retail fires. Most stores rely on the usage of electrical items, such as tills, surveillance equipment, and routers. However, time goes on, sockets can easily be neglected. Plug sockets can become overloaded, often with multiple chargers for mobile phones, and in other cases, devices that have not been tested correctly (with PAT certification) can malfunction.
Read more:
Checking The Effectiveness Of Your Massage Business
Both reviewing and monitoring your store's electrical devices and sockets should be part of a regular routine.
Maintain Order
Many complications either creating or occur within emergency scenarios due to disorder and untidiness. Blocked fire escapes can prevent an efficient exit, open doors can encourage the spread of smoke and fire, and improperly stored goods can become tinder.
Read more:
4 Reasons why Customs clearance is very important in the import-export process
While you may have a proper protocol in place within your operation, if a high standard of housekeeping is not adhered to, you will be compromising the safety of your venue and the safety of those working inside.