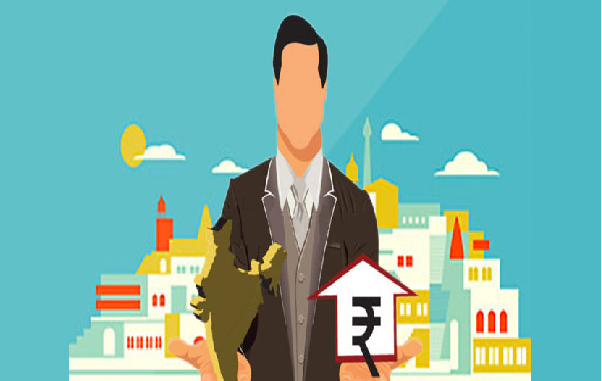 State Bank of India, one of the most popular and reputed Indian public sector banks provides a wide range of Home Loan services for various needs of customers.
Not just Indian residents, but Non-Resident Indian (NRI) as well as a Person of Indian Origin (PIO) can also Get SBI Home Loans to purchase a house in India or for renovation or other purposes.
If you are an NRI who is looking for a Home Loan in India, SBI is the brand to trust. Before we discuss about SBI Home Loans for NRIs, let's understand what does NRI and PIO mean in the legal terms.
Non-Resident Indians (NRIs) are people who are born in India but live in another country for an uncertain duration of time.
A Person of Indian Origin (PIO) is a foreign national who is of Indian origin, that is, they held Indian citizenship once before renouncing it, or were born in India, or their parents were Indian citizens. This status is associated with the individual's citizenship and not their place of residence. A PIO may be living in India or even overseas.
 SBI Home Loans for NRIs and PIOs
It makes sense for the NRIs to buy a property through Home Loan rather than spending their personal funds which can be invested elsewhere. The features of SBI NRI Home Loan are:
Low rates of interest
Low processing fees
Zero hidden charges
No pre-payment penalty
Interest rates charged on Daily Reducing Balance
Flexible loan tenure of up to 30 years (maximum in the market)
Home loan overdraft facility available
Interest rate concession for women borrowers
Eligibility for the SBI NRI/PIO Home Loans
The NRI/ PIO should meet the following criteria to be eligible for SBI NRI Home Loan:
The applicant should be an NRI or a PIO
Minimum age of the applicant should be 18 years
Maximum age of the applicant should be 60 years
The maximum loan tenure provided by the bank is for 30 years.
Interest Rates and Other Charges for SBI NRI Home Loan
The interest rates start at 8.70% for women salaried applicants and 8.75% for other applicants. For non-salaried male applicants and women borrowers, the interest rates start at 8.90% and 8.85% respectively.
If you avail this loan before December 31st, 2018, the processing charges will be zero.
Before the sanction of the loan, the following charges are levied:
Advocates' fee for the property search and the title investigation report.
Valuer's fee for valuation report of the house.
After the sanction of the loan, the following charges are levied:
Stamp duty for loan agreement and mortgage.
Property insurance premium.
CERSAI Registration Fee: Rs. 50 + GST (for up to Rs. 5 Lakhs); and Rs. 100 + GST (for above Rs. 5 Lakhs).
Documents Required for SBI Home Loan
Keep the following documents ready so that the Home Loan can be sanctioned easily:
Employer identity card
Valid passport and visa's attested copy
Proof of the present overseas address
The copy of CDC (Continuous Discharge Certificate) – For merchant navy employees
Indian Government issued PIO card (for PIOs)
All the above documents must be attested by Fos or Rep. Offices or Overseas Notary Public or officials of Branch/India based sourcing outfits or Indian Embassy/Consulate.
 Duly completed loan application with 3 recent passport size photographs
Identity proof – Driving License/ Passport/PAN Card/Voter ID card (any one of these).
Residence proof – Telephone Bill/Electricity Bill/Water Bill/Aadhaar Card.
Property Papers – Construction Permission, Registered Sale Agreement (for Maharashtra), Electricity Bill, Maintenance Bill, Property Tax Receipt, copy of Approved Plan, Builder's Registered Development Agreement, Conveyance Deed (in case of new property), Payment Receipt/Bank Statement showing payments made to the seller/builder.
Last 6 months statements for overseas bank account showing savings and salary and Indian account.
Last 1 year's account statement for previous loans from other banks (if any).
Income Proof for Salaried Individuals – Valid work permit, contract of employment, salary slips of last 3 months, bank statement of last 6 months, last year's individual tax return. Income Proof for Non-salaried Individuals/ Co-applicants/ Guarantors – Proof of business address, income proof, last 2 years' balance sheet and profit & loss statement audited/certified by CA, last 2 years' individual tax return of NRI/PIO of middle east conries.
We hope that the information mentioned above will be helpful for you if you're planning to apply for SBI Home Loans.