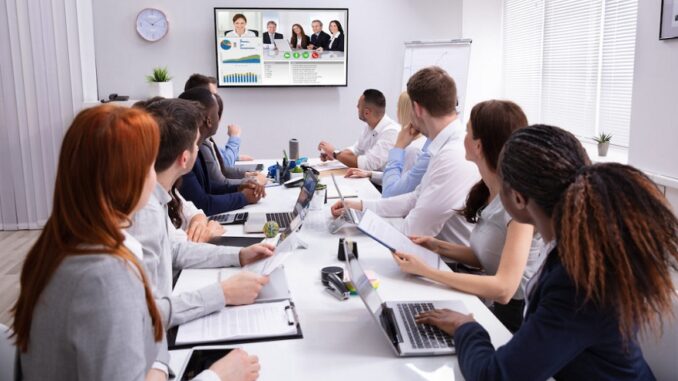 In today's business and corporate world; especially after the pandemic, hybrid events have been gaining a lot of momentum. Through hybrid events, one could attract new customers, and generate revenue without spending much. Hybrid event is not a completely new term, this type of event includes both physical and virtual attendees but after the pandemic, big corporations have truly understood the several benefits behind hosting a hybrid event.
But there are some who still believe hybrid events cannot be a potential solution to driving growth because of some of the myths they have heard. Below you would find some of the principal myths related to hybrid events and learn the real reason behind them.
Hybrid Events Are Not Engaging Enough
This mostly arises because people think that there is no use in attending events by staying confined within the four walls of your home or office. When you go for the right interactivity tools, your attendees will surely be engaged, offering them a dazzling event experience.
Without buffering and time lag, virtual attendees can have the same experience as in-person attendees. Sometimes virtual attendees are brought up on LED screens during the physical event, which encourages better interaction.
Virtual Part Of Hybrid Event Results In Reduces In-Person Interaction
For hybrid events, you do not always have to travel to attend, and organizers feel that is the reason why there is reduced in-person attendance because of the virtual factor. Once people know that they can visit it virtually, they will not be interested in being present physically. However, that is not the case. The number of people who visit in-person and virtually is different. People who visit virtually are there to explore and usually have never been to your event.
In any physical event, it is the size of the location that determines how many attendees you would be able to fit in. Last-moment entry can never be accommodated, but that is not the case with virtual or hybrid events. You could keep the link open till the last moment and thus spread your cause even further.
Organizing Hybrid Events Is A Lot Of Work 
Organizing any kind of event requires dedication and consistency and, without a doubt, requires a lot of work. For hybrid events, you only have to make sure that the platform you are using to host the event should be able to smoothly deliver the experience to the virtual attendees. Planning a hybrid event is not as intimidating or overwhelming as others would tell you.
With hybrid events, you only have to focus more on the in-person part, and the virtual part would be taken care of by the technology so that you lose no sleep. Having virtual attendees is a bonus, you do not have to worry about added accommodation, and resources, they just have to click on the link, and they will be there.
Therefore, organizing a hybrid event is not tough, it is a new way of hosting events and encouraging growth using efficient methods and technology. Votemo is an audience interaction tool that helps in making your event stand out and connects both in-person and virtual audiences.