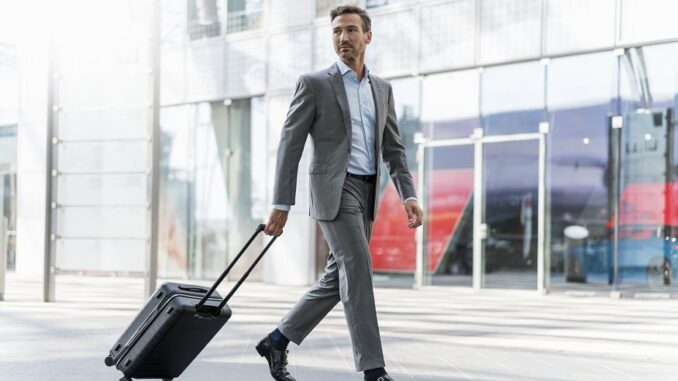 An unfortunate incident that can occur during travel is lost baggage. Although it can be extremely stressful, knowing how to claim insurance for lost baggage can help make the situation a little easier to manage. This guide provides an overview of the steps involved in claiming lost baggage insurance and equips you with the knowledge necessary to tackle this problem confidently. So, let's get started!
An Overview of Baggage Insurance
Baggage insurance is a type of travel insurance that can cover the cost of lost, damaged, or stolen items during your trip. It's important to purchase appropriate coverage before you depart on any international or domestic trip. Many travelers opt for the convenience and peace of mind associated with buying travel insurance online through an international provider.
Baggage insurance works by reimbursing you for certain types of losses incurred during your travels. Depending on the specific policy selected, different items, such as cash and other valuables, electronics, and personal effects like clothing and toiletries, may be covered. Policies also vary when it comes to maximum amounts covered per item, as well as claim limits for each incident.
Generali is one of the industry's most well-known international travel insurance providers, offering a wide range of coverage options, including baggage insurance. So, it would be wise to do some research online and take the time to compare different travel medical insurance policies before you choose one.
Types of Baggage Insurance
There are three main types of baggage insurance.
For Single Trip: A single trip policy, also known as one-off travel insurance, provides coverage for a specified period, usually two to three weeks.
For Multiple Trips: This type of policy covers multiple trips during a set period and is most suitable for frequent travelers.
For a Particular Item: This type of policy covers a particular item or items that are listed in the policy, such as jewelry or expensive electronics.
Benefits of International Travel Insurance
Traveling abroad can be an exciting and rewarding experience, but also comes with many risks. Protecting yourself from unexpected events that could occur during your trip is vital. One of the best ways to do this is by purchasing international travel insurance online before you leave. International travel insurance covers many potential issues, such as medical emergency costs, lost baggage, canceled flights, etc.
With the right policy in place, you can rest assured knowing that any unexpected event will be covered so that all you need to worry about is enjoying your trip!
Here are some of the benefits of international travel insurance:
Financial Protection: Most international travel insurance planswill cover large expenses related to medical emergencies or other unexpected events, such as cancelled flights, lost or stolen baggage, and trip cancellations due to illness.
Peace of Mind: Knowing that you have the right level of coverage in place can give you peace of mind during your travels so that you don't have to worry about any potential risks you may encounter abroad.
Flexibility: Many international travel insurance planoffer flexible coverage limits and deductibles options to ensure that your policy meets your individual needs.
Convenience: Purchasing an international travel insurance plan online is fast and easy, so there's no need to worry about finding a provider when you are away from home.
Local Assistance: Many international travel insurance plansprovide 24-hour assistance in the case of an emergency, such as lost baggage. You'll have access to local advisors and experts who can help advise you on how to claim any possible insurance benefits due to lost baggage.
By investing in international travel insurance, you can ensure that your trip will be a safe and memorable one. Be sure to compare different plans to find the best fit for your needs!
How to Claim Insurance for Lost Baggage?
Have you ever experienced the misfortune of losing your bags while traveling? If yes, travel insurancecan help you cover related costs. It is crucial to have travel insurance when traveling domestically or internationally.
To claim lost baggage, some steps need to be followed:
File a report with the airline: The first step would be to file a complaint with the airline. This will start the process and initiate an investigation of the missing item.
Obtain copies of all documents: Ensure you get copies of all supporting documentation, such as receipts, repair bills, and any other relevant information regarding your luggage. Keep these materials as proof of what was lost and will be required for the insurance company.
Contact your travel insurance provider: Once you have all the necessary documents, contact your travel insurer to start filing a claim. Be sure to provide them with all the documentation to support your claim.
Fill out any necessary paperwork: Depending on which travel insurance provider you are using, some paperwork needs to be filled out to file a claim for lost baggage. Read through everything carefully and provide as much information as possible about what was lost.
Receive reimbursement for your losses: Once everything is submitted and approved by your insurance company, you should receive reimbursement for lost items. This amount will depend on the type of policy you have purchased and the details of your claim.
By following these steps, you can easily file a claim for lost baggage with travel insurance. Make sure to purchase travel insurance before traveling to be covered in case of any eventuality. International travelers should also consider getting international travel insurance or medical travel insurance to cover any medical expenses while abroad.
The Bottom Line
No one likes to deal with the hassle of lost baggage, and it can be even more stressful when you're traveling internationally. Fortunately, travel insurance can provide financial protection from these unexpected expenses. Before your next international trip, make sure you purchase travel insurance online to have coverage for any unfortunate events.
With proper research and the right policy in place, you can secure peace of mind knowing that if something does happen to your luggage, you are covered with travel medical or international travel insurance.