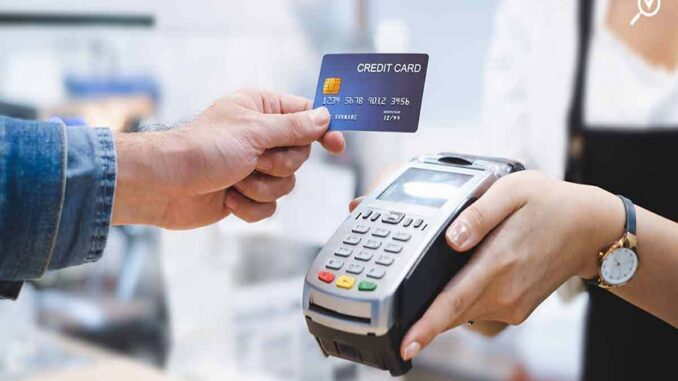 Credit cards are the easiest way to save money on year-round purchases. The umpteen reward points, discounts, cashback, etc., can help you save a lot of money. However, this is only possible if you pay your credit card bill on time and avoid any interest charges or late payment fee/penalty.
If you are new to credit cards, you might be wondering about the payment process. Most credit card companies allow users to pay their bills through apps. For example: if you have the Airtel Axis credit card, you can pay the bill right from the Airtel Thanks app in a few seconds.
Although sometimes due to technical errors, these payments can fail and lead you to default on a payment. A single default can cost you both in cash and kind (affects your credit score). Therefore, it is always better to have alternate options.
In this blog, we will discuss a few safe and easy credit card bill payment options. Go through each and choose what feels suitable for you. Let's get to it then!
Ways to pay your credit card bill
As discussed above, we are here to answer your question – how to pay credit card bill easily?Here are a few ways:
Mobile wallets and apps
Thanks to online technology, you can now pay your credit card bills from the comfort of your home. Many digital wallets and UPI apps like Airtel Thanks or Paytm allow users the option to add their credit cards and pay their bills via the app.
For example:If you are using the Airtel Thanks app to pay your Axis credit card bill, you can follow the below steps:
Open the Airtel Thanks app and head to the 'Pay' section of the app.
Tap on 'More' and select 'Credit Card' under the 'Finance and Taxes' header.
Choose the biller or the credit card issuing company and enter your registered phone number and the last 4 digits of the credit card.
You will see your due bill.
Make the payment using UPI, wallet, net banking, or debit card.
Internet banking
Many users also prefer internet banking for credit card bill payments. Follow the below steps:
Head to your bank's website.
Login using your net banking credentials.
Now, click on 'Register new card' and enter your credit card details.
Click on the 'Submit' button and then the 'Transact' option.
Here, you must select your registered card.
Choose the mode of payment and proceed.
Note: You need to register your card only if this is your first timeusing internet banking for bill payment.
Similarly, you can also use the NEFT option to pay your credit card bill. All you need to do is add your credit card company as the beneficiary to your savings account. Once that is complete, you can choose the 'Fund Transfer' option to make the payment.
Now, let's say you don't have an internet banking account. What can you do?
BillDesk
BillDesk allows users to pay their credit card bills online without an online account.
Head to the payments page on your bank's/credit card issuer's website.
Check if it allows BillDesk payments or not.
If yes, select your bank, and enter your credit card details along with your email address and bill amount to proceed.
Now, select the bank from which you wish to make the payment.
Click on 'Pay' to complete the transaction.
You can also activate the autodebit feature from your internet banking account. All you must do is maintain the balance for payment. It will automatically get debited from your account on the due date.
You can try this feature for Airtel Axis credit card as well as other credit cards. If you wish to know the Axis bank credit card status, please check it on the Airtel Thanks app. The Axis bank credit card can help you save up to Rs 18,000 per year. Therefore, keep your CIBIL in check to get your application for this super-saver card approved.